Knowledge, relationships and results are the core of who we are.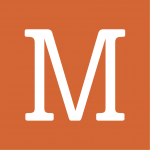 Mathison Insurance Partners serves as an invaluable partner to retail insurance agents. Our experience, industry relationships and unique offerings enable us to deliver the right solutions for your clients. At Mathison, we listen, understand and respond to the constant demands of our independent agents and their clients. Our team supports select carrier partnerships with long term commitment and high levels of customer service.
Mathison Insurance Partners offers exceptional service to assist our agents in providing complete insurance packages to their clients. Our team is committed to securing a wide spectrum of innovative offerings which enable agents to provide complete insurance solutions to their clients. Our partnership enables you to protect your clients from unexpected events.
What do our clients have to say about Mathison Insurance Partners? Read a few quotes from them below:
"Their knowledge of financial institutions helped us write our bank, but the excellent service throughout the policy year has been the best benefit."
"The team at Mathison Insurance Partners truly understands the competitive situation that agents are in, and they always do whatever it takes help us write solid insureds."
"I really appreciated Mathison going to bat for us when we had a problem claim. It's nice to have someone who helps explain the agent's side of the story."
"Whenever I have a question it gets answered in a very timely manner. I like dealing with Mathison Insurance Partners because a live person answers the phone and is always there to help me."